BORDEN RADIO COMPANY WWW.XTALMAN.COM
****************************************
NEW OLD STOCK 3S4 VACUUM TUBES!!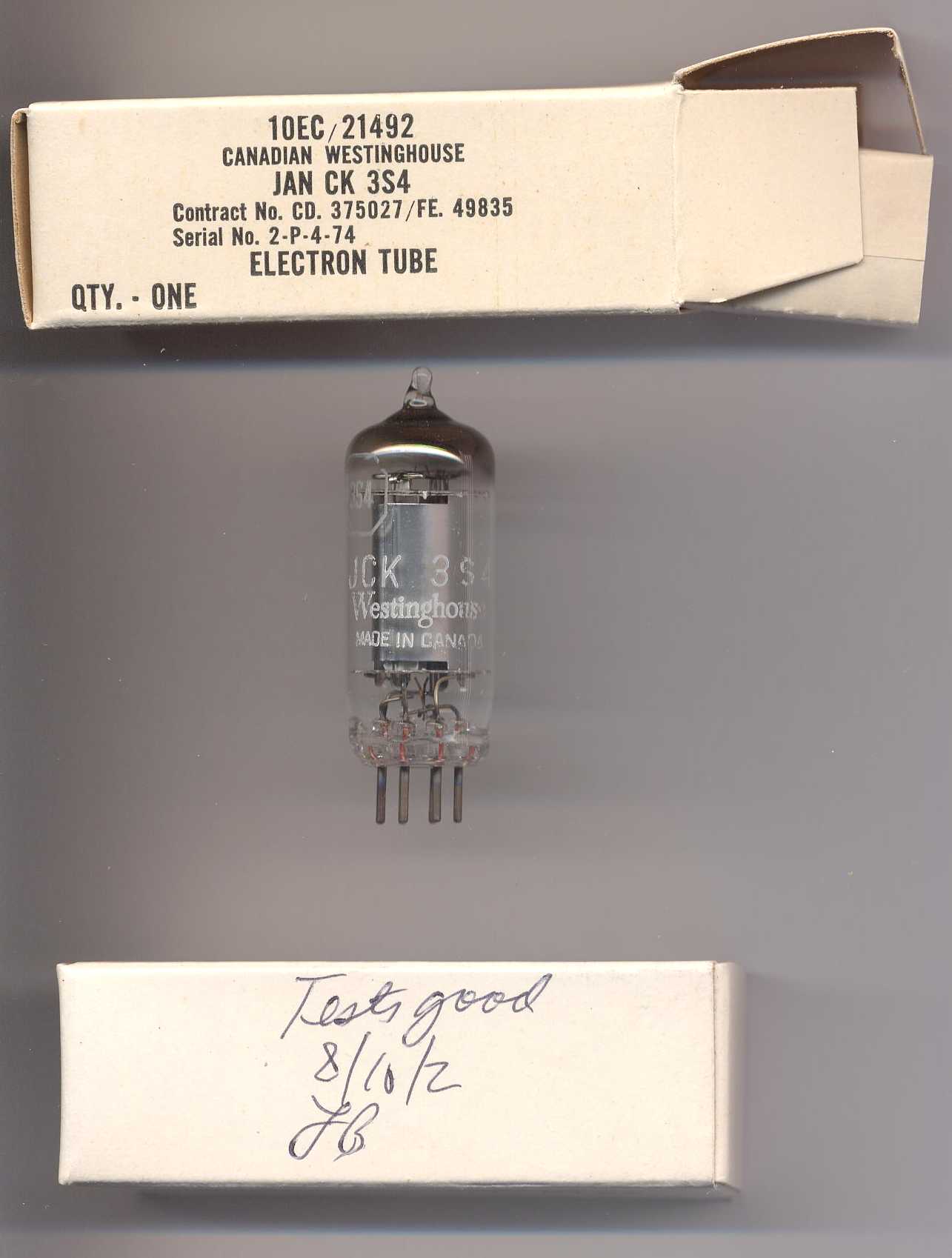 New Old Stock 3S4 vacuum tubes. These power pentode tubes were made many years ago for the military by several manufacturers and were never used. They are brand new and perform perfectly. We test each one in circuit and sign the boxes to show this fact. We guarantee each tube to be good when you receive it. In normal use these tubes will last many thousands of hours. They were designed for battery operated devices and draw only 50MA filament current. When used with standard "D" alkaline cells for the filament and several 9 volt batteries for the "B+", battery life will be in the hundreds of hours. These are the same tubes we supply in our vacuum tube kits.
$7.97 each
*******************************************
VINTAGE 7-PIN TUBE SOCKETS!!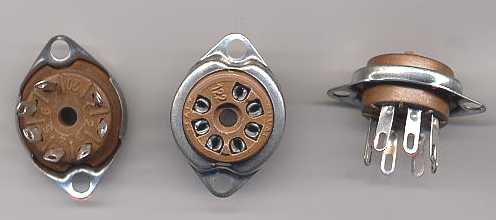 High quality vintage N.O.S. 7-pin Phenolic tube sockets just like the ones we use in our Armstrong One Tube Radio Kit. These are ruggedized moulded Phenolic sockets that were designed for rugged military equipment. They are much better than the cheap wafer sockets that were used in most commercial electronics equiment.


$7.97 each
******************************************
All Borden Radio Company products are sold plus U.S. Priority or First Class shipping according to your Zip Code plus $2.00 handling in USA. Please email us your address for the cost of shipping.
How To Order
1. For Mail Orders : Email us and tell us what you want to order and we will reply with your total including shipping our mailing address.
2. For Credit Cards: Email us and tell us what you want to order and we will reply with your total including shipping. Then click on the PayPal logo below and follow their simple instructions for sending money. You will need our PayPal address. Our PayPal address is wb5rex@earthlink.net

(outside U.S.A. please email for shipping cost)
(Modified 02/10/2022)