BORDEN RADIO COMPANY WWW.XTALMAN.COM
*****************************************
HIGH QUALITY BAKELITE KNOBS!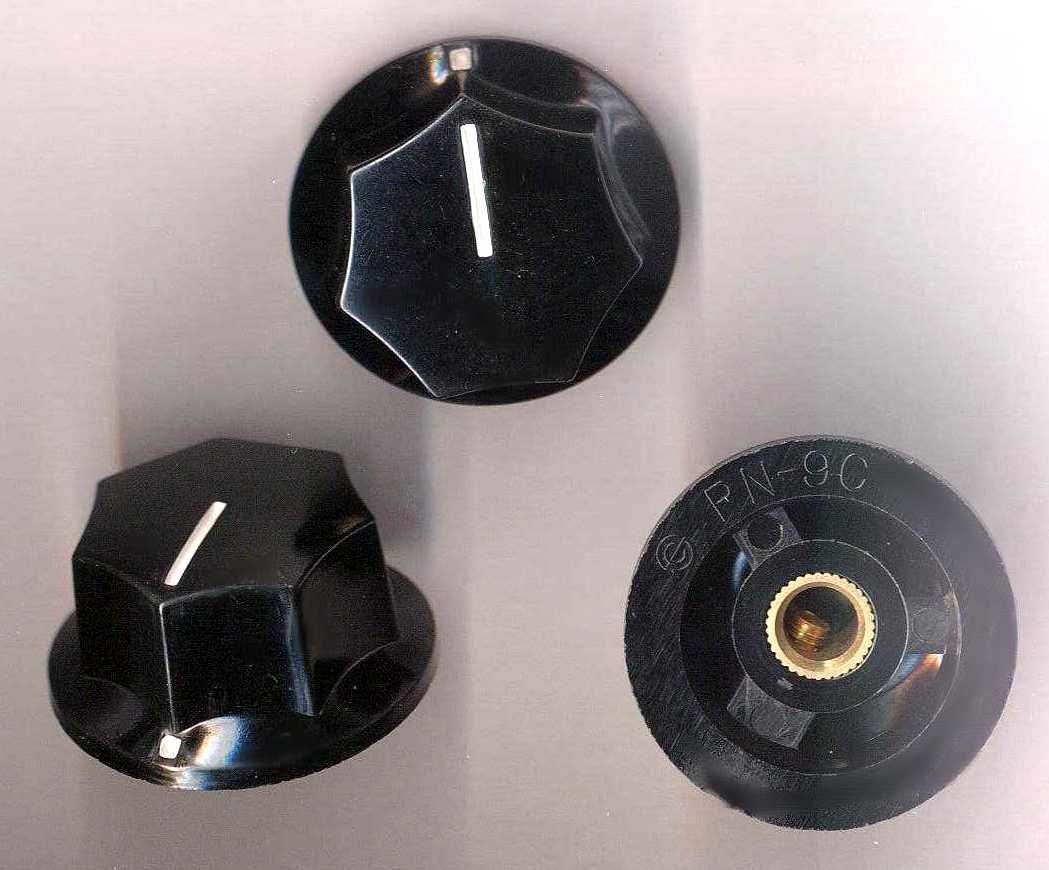 High quality bakelite knobs. These are the same knobs that we supply in our kits. We have found through experience that the larger fluted knobs are much more comfortable than the small pointed knobs supplied by most kit manufacturers. Because of the larger size they are more accurate to use when tuning for elusive DX. They are 1.32" wide and 0.59" tall. They take 1/4" shafts and are secured with a small slotted set screw.
$3.49 each or 5 for $17.00
******************************************
PRECISION BAKELITE VERNIER DIALS!! TWO SIZES: 1-1/2" (38mm) and 2" (50mm)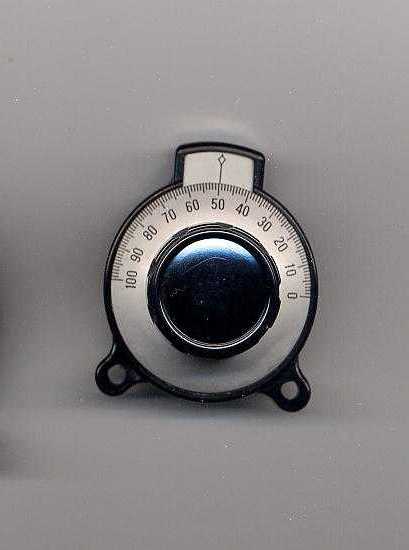 VERNIER DIALS
These are brand new precision bakelite vernier dials. They fit 1/4 inch shafts, have an 8-to-1 turns ratio, and are graduated 0-to-100. They are 1-1/2 inches and 2 inches in diameter.
1-1/2" Vernier Dials are $ 49.95 each
2" Vernier Dials are $ 59.95 each
*******************************************
12 POSITION ROTARY TAP SWITCHES!!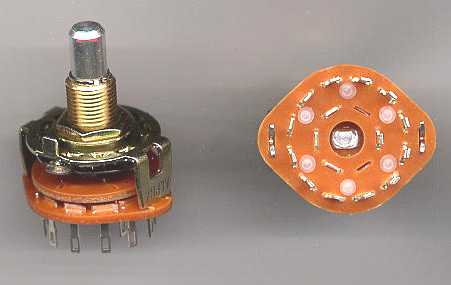 Rotary Tap switches for switching coil taps on crystal sets. These fine quality switches have a 1/4 inch shaft that fits the knobs we sell. They are supplied with a nut and washer. They have solid brass bushings, solid aluminum shafts, plated frames, and phenolic switch wafers. We have two versions of these switches. The first version is Non-Shorting, (Break-before-make) and the other version is Shorting, (Make-before-break.) They are 1.22" in diameter and have a 0.375" shaft length.

$7.97 each
Be sure to specify whether you want SHORTING or NON-SHORTING
************************************************
All Borden Radio Company products are sold plus U.S. Priority or First Class shipping according to your Zip Code in USA. Please email us your address for the cost of shipping.
How To Order
1. For Mail Orders : Email us and tell us what you want to order and we will reply with your total including shipping and our mailing address.
2. For Credit Cards: Email us and tell us what you want to order and we will reply with your total including shipping & handling. Then click on the PayPal logo below and follow their simple instructions for sending money. You will need our PayPal address. Our PayPal address is wb5rex@earthlink.net
(outside U.S.A. please email for shipping cost)
(Modified 02/10/2022)