BORDEN RADIO COMPANY WWW.XTALMAN.COM
*****************************************
VINTAGE STYLE FAHNESTOCK CLIPS!!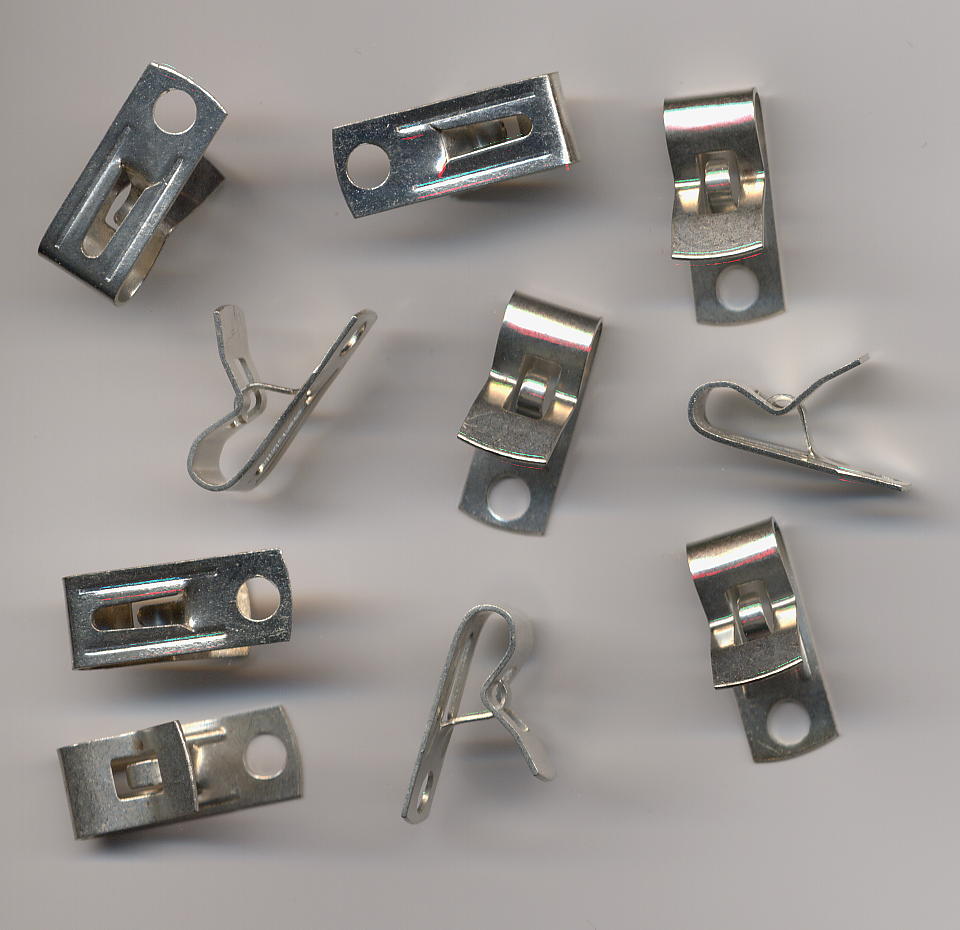 Vintage style fahnestock clips that are exactly like the ones that were used for antenna, ground, battery, and headphone connections on crystal sets and tube radios from the early to mid 20th century. They are made from fine spring steel with a high quality nickel plating. The length is 3/4" and width is 5/16". The hole is for a #6 screw.
$0.49 each or 10 for $4.75
*****************************************
PRE-TINNED SOLDER LUGS!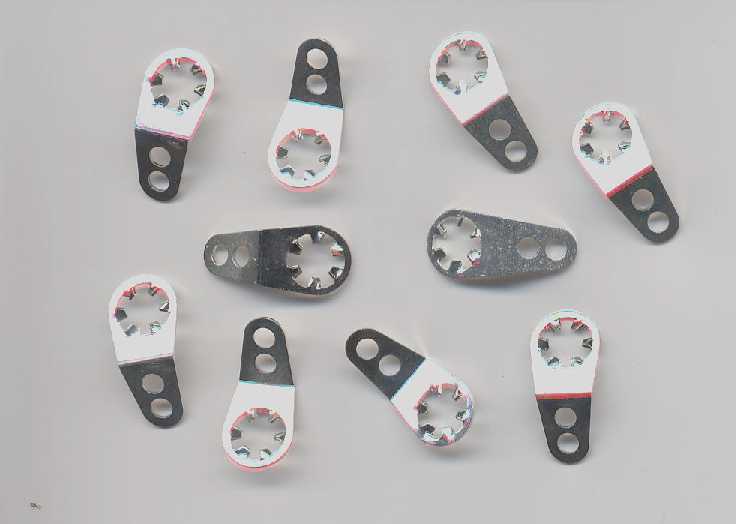 Vintage style solder lugs for making neat solder connections to your fahnestock clips. These are made from fine spring brass with a high quality tin plating to facilitate easy soldering. The hole is for a #6 screw.

$0.30 each or 10 for $2.85
*****************************************
HIGH QUALITY MUELLER CLIP LEADS!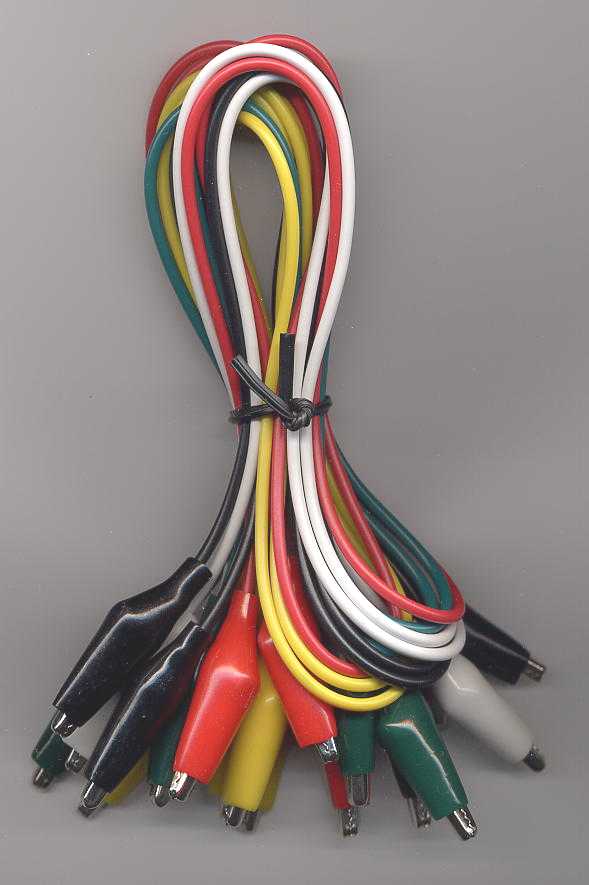 Mueller brand high quality Mini Clip Leads come in 5 colors and use #22 AWG stranded copper wire. They come in Black, Green, Yellow, and White. Use these for coil tap connections on the High Performance Crystal Set and on the Crystal Set Antenna Tuner projects in our Literature section. Clip leads always come in handy when connecting up components while experimenting with new designs. They are also great for hooking up headsets, batteries, antennas, and grounds.

$1.39 each or a bundle of 10 for $12.97
*****************************************
All Borden Radio Company products are sold plus U.S. Priority or First Class shipping according to your Zip Code in USA. Please email us your address for the cost of shipping.
How To Order
1. For Mail Orders : Email us and tell us what you want to order and we will reply with your total including shipping and our mailing address.
2. For Credit Cards: Email us and tell us what you want to order and we will reply with your total including shipping. Then click on the PayPal logo below and follow their simple instructions for sending money. You will need our PayPal address. Our PayPal address is wb5rex@earthlink.net

(outside U.S.A. please email for shipping cost)
(Updated 02/10/2022)